"Children" by the Tkachev Brothers
I love this painting by the Russian Brothers Alexei ans Sergey Tkachev. Alexei and Sergey have often worked together as one artist on the same canvases and are considered to be the leading realist painters of the 1950s and 1960s.
J'aime beaucoup cette peinture des frères Russes Alexei and Sergey Tkachev. Alexei and Sergey ont souvent travaillé ensemble sur une seule et même toile. Ils sont considérés comme les représentants de la peinture réaliste soviétique des années 50 et 60.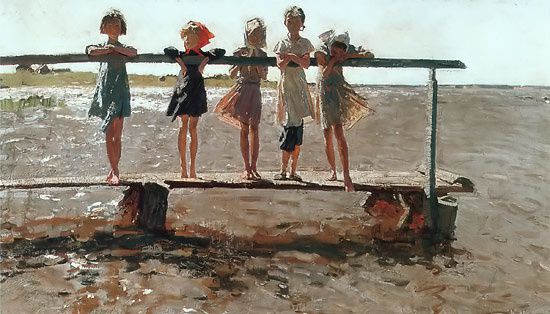 The National Russian Museum
Saint-Peterburg