Tribute to Edward Hopper by Clark et Pougnaud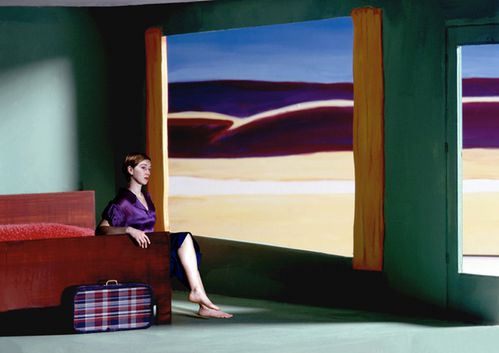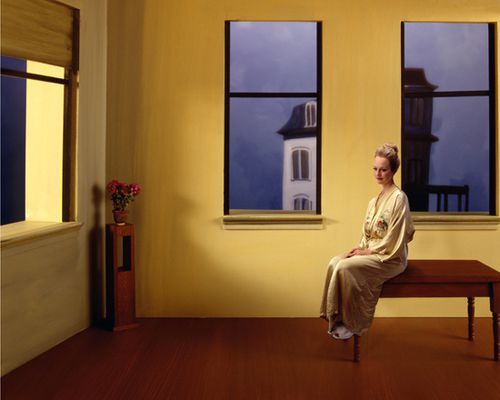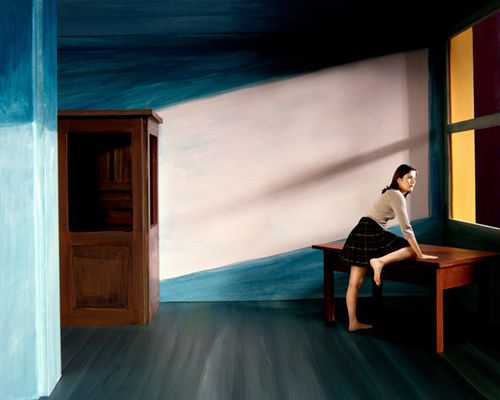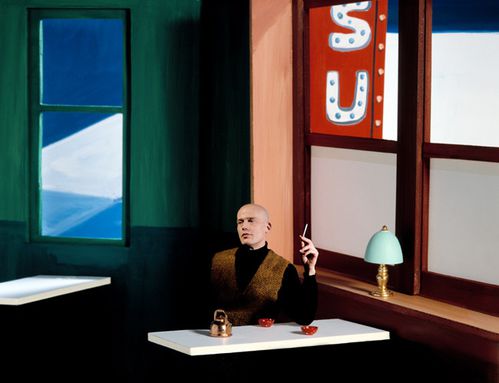 Pougnaud is the painter and she is the one building the settings in which the models take place. Clark is the photographer.
Pougnaud est la peintre et c'est ellle qui réalise les décors et les maquettes dans lesquels viennent s'insérer les photographies des personnages. Clark est le photographe et c'est lui qui retouche ses photographies.