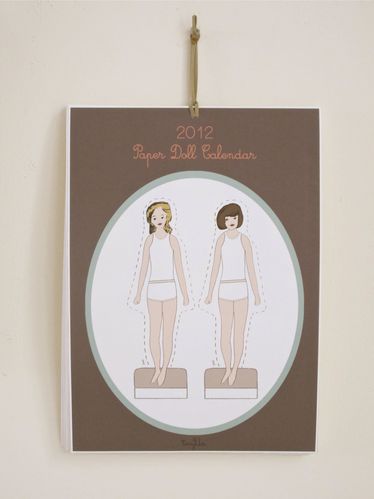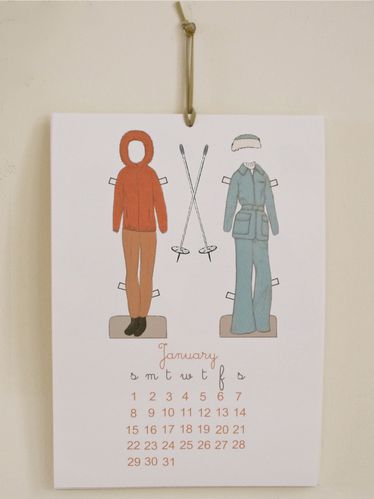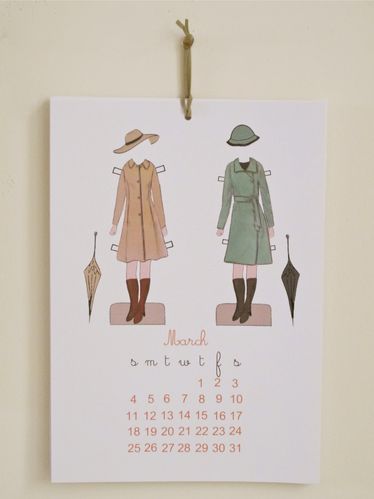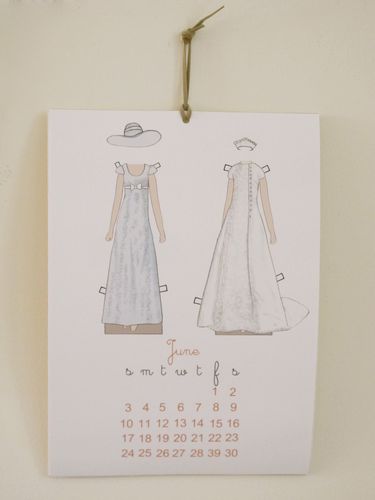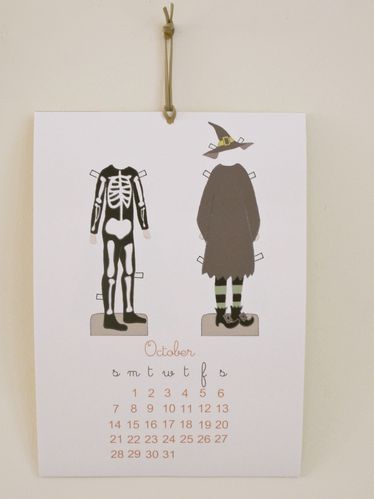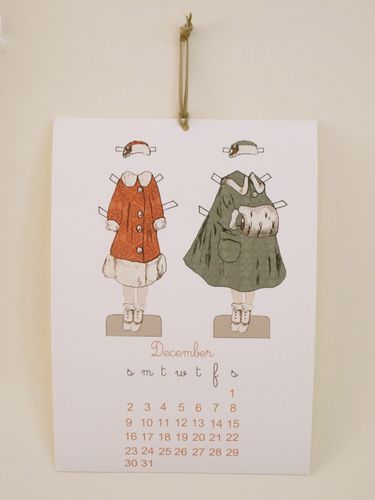 Print out the A4 sheets on good quality card.
At the bottom of each page, punch a hole over the dot,
to enable you to hang the calendar.
At the end of each month,
simply cut out the outfits and begin to play !

Imprimez les feuilles A4 sur du papier cartonné.
Sur le haut de chaque page,
faites un trou au niveau du cercle pour accrocher le calendrier.

Une fois le mois passé,
découpez vos habits pour commencer à jouer.